Adana Security has been appointed by Stepnell Construction to secure the prestigious Catesby Tunnel Project. The project will take approximately 18 months to complete and we're supplying our Wireless Electronic Solutions and Mobile Patrol Services as an initial security deterrent.
The Catesby Tunnel project
The Catesby Tunnel is set to become the world's premier full-scale vehicle testing facility and is likely to become a worldwide benchmark for aerodynamic testing, capable of providing accurate and affordable full-scale aerodynamic performance data.
Located in the Northamptonshire countryside, the project is being developed by Aero Research Partners of which TotalSim are one of the two partners involved. The Catesby Tunnel will allow full-scale vehicle testing in constant conditions due to the naturally stabilized environment generated from being underground. The tunnel will be fitted with automated turntables at either end to allow for return testing.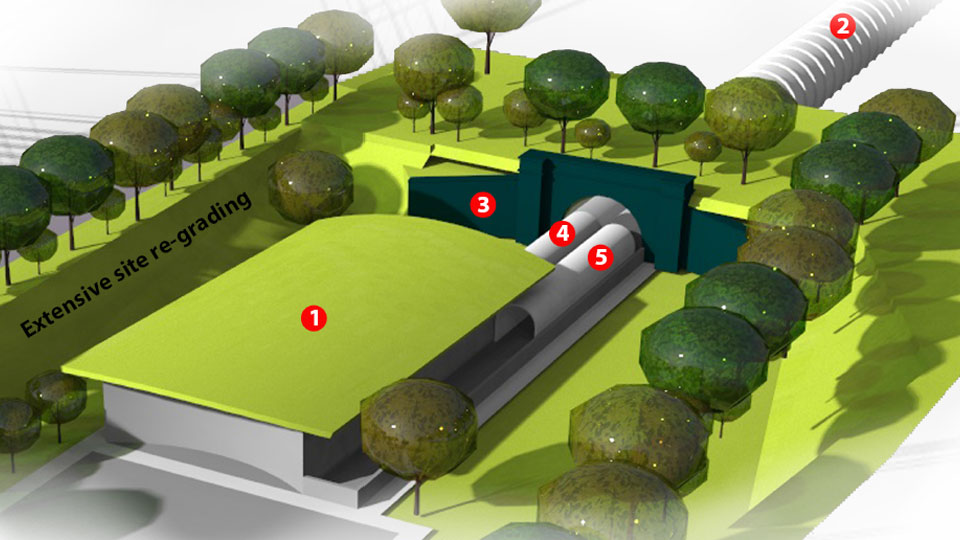 The tunnel will be suitable for both automotive and motorsport applications and capable of testing:
• Vehicle Performance
• Vehicle Aerodynamics (Drag and Downforce)
• Lift
• Noise
• Soiling
• Cooling performance
Six years after its first conception, planning permission was finally granted by Daventry District Council for the Catesby Aero Research Facility to proceed. The project will restore and convert the disused railway tunnel into the test facility. ARP have secured a long-term lease for the tunnel and bought the land, including the approach cuttings.
In addition to the Tunnel a science park is planned, which can become a worldwide centre for aerodynamics and vehicle development.
---
To find out more about our security services click here, call Adana Security on 01788 551333, email at enquiries@adana-security.co.uk or click here to use our contact form.